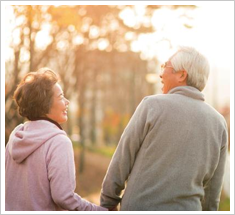 About US
Korea is facing a health issue associated with an aging society and urbanization. The purpose of the Institute of Health and Exercise for Urban Older adults (IHEUO) is to examine the interrelationships between physical activity and health for older adults within urban communities via research, education, and service. The IHEUO then integrates these findings into practical forms of physical activity and multidimensional strategies that allow urban older adults to maintain or improve their health and quality of life. The IHEUO was established in 2009 with the mission to improve the health and well-being of the older residents of the city of Seoul and to promote evidence-based interventions to solve urban health problems. In particular, the IHEUO is supporting a "Healthy City Seoul for older adults" project via lifestyle medicine highlighting physical activity.
Research Areas
- Our research interests are in the variety area of health promotion with physical activity for older adults in urban communities. The institute is mainly focused on understanding the social and environmental conditions of urban active living in order to inform public health intervention strategies and policies.
- Conducting research studies on health promotion strategies with physical activity for urban older adults.
- Serve as a resource center for care givers who provide leadership in physical activity for older adults.
- Provide physical activity classes and exercise based cardiac rehabilitation program for urban older adults.
- Provide workshops for leaders of health and physical activity programs focused on older adults.
- Provide lectures for community organizations interested in the concepts of successful aging in relation to physical activity.
-Studies on the development scheme of senior sports industry and urban health policy.
Recent Activities
-Provided the 9988 workout for health promotion and quality of life of older adults (Ministry of Health & Welfare)
- Provided the 9988 workout CD-ROM
- Published "Effect of Recreational Dance Exercise on Vascular Structure and Function in Older Adults"
- Effect of resistance training on 24 hour blood pressure and arterial stiffness in older adults
- Aging, inflammation, vascular function and cardio-respiratory fitness in older adults (KRF)
- Effect of level of physical strength, depression, and daily lives on decreasing number of elders using senior centers
- Published "Ways to improve sports programs for seniors in an aging society"
- A direction to provide and cultivation of professional sports instructors for elder people in Korea
- Association between cardiorespiratory fitness and arterial stiffness in older adults
Faculty
- Prof. Seol Hyang Kim - Sports Psychology
- Prof. Jae Hyoo Shin - Sports Management
- Prof. Yoo Sung Oh - Exercise Physiology
- Prof. Sae Young Jae - Sports Medicine and Exercise Prescription
- Prof. Seon Hwan Hwang - Leisure Sociology & Psychology, Leisure Management
- Prof. Young Jin Chun – Physical Dynamics
- Prof. Jooyeon Jin / Adapted Physical Activity